I'm not as thoughtful as people might think I am. I am actually not gifted at all in the "gift giving" department. My heart is there 100%, I totally imagine a sweet gift for a friend or 10 gifts for the array of teachers in my kids lives. I really do wish I was good at it. I have friends that are good at it. They put so much thought into gifts. I'm like the one running late to the party since I stopped at Target on the way there and alas I forgot a bag so I just hand it to them. Tacky I know. Homemade gift to the rescue.
If you're like me and want to actually follow through on giving a gift, when your thought isn't exactly enough, you need an easy gift.
If you have about $5 or some scrap wood and even a hand saw, you can make these simple gifts. I had seen similar ones before and thought these would be great. I also designed the prints myself.
Here's how I made them.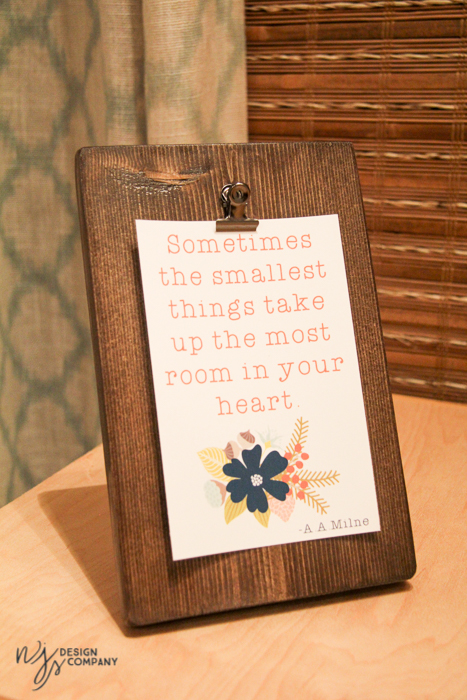 ---
Step 1: Cut
For a 4×6 picture or quote I cut these 8 1/2 x 5 1/2 inches. The pine board was already a 1 by which means it was 3/4 inches thick. I was able to get 11 frames out of one long board that had been in the reject pile at home depot. (Hint: If you don't know where the reject pile is at your local store, just ask or they are usually marked in a hot color which also indicates the percentage off). I scored this whole board for under $5.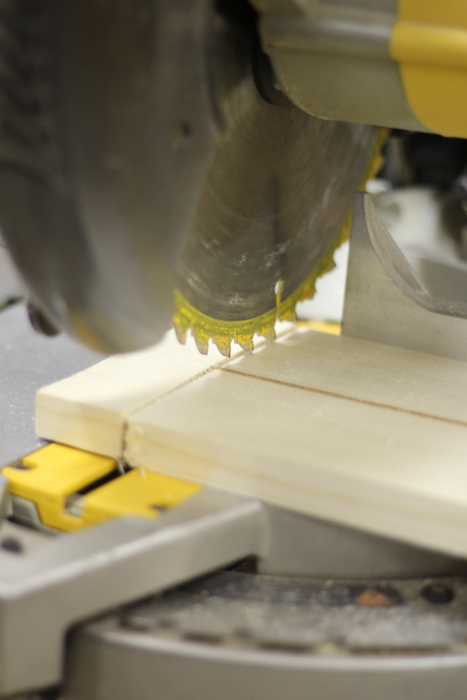 ---
Step 2: Sand
I only used 2 grits of sandpaper on this project. I started with 80 grit and then finished off with 120 grit. I also used a piece by hand to sand the edges and smooth out any hard corners.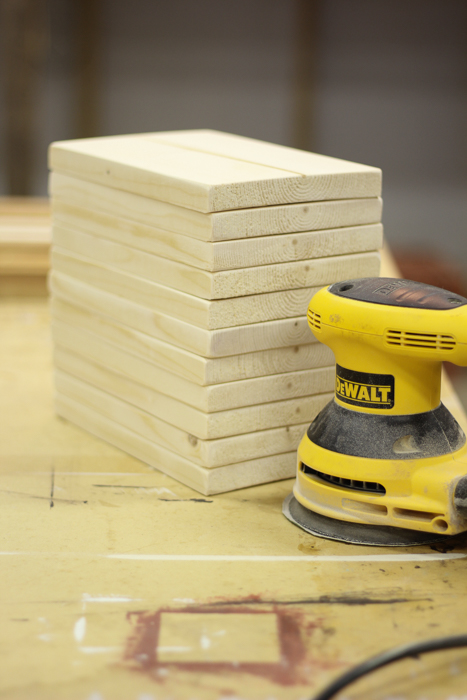 ---
Step 3: Cut Dowels
Next I cut the dowel rods. I used 3/8″ round dowels left over from another craft. I cut these at 3 1/2 Inches long and cut 11 of them.
Here are the finished dowels. I did not sand them, but you could.
---
Step 4: Drill Holes
Clearly you don't want to drill all the way through your nicely sanded board. Tip: Use a Flag. A flag is just any piece of tape, electrical, or masking, that you tape around the bit at the exact depth that you want to drill.
When I flipped each board over to drill I marked the center and then measured up about 1- 1 1/2 inches up and marked a dot. I then drilled a hole with a 3/8″ big (same size as your dowel) and stopped when my flag hit the wood.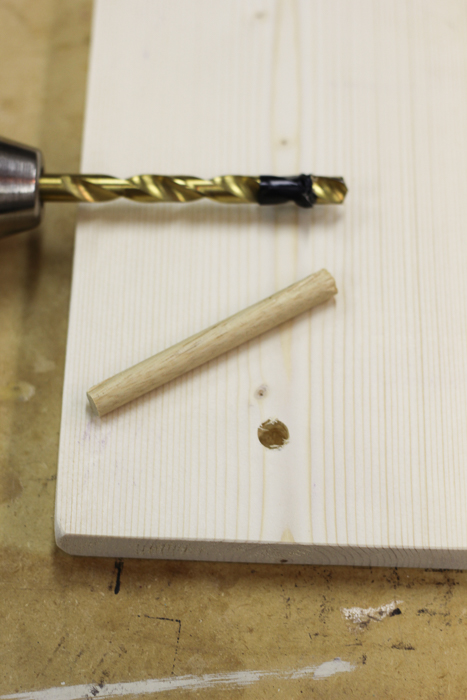 ---
Step 5: Stain
I used an oil based stain for this project. I have been more of a fan of water based lately, especially if it's cold and I'm stuck in my garage and can't air out the fumes. But, these were small and quick so I opted for the oil based, it gives a deeper prettier color most of the time.
First I stained the backs then let it dry for a few hours. I gently wiped the stain on and quickly wiped it off with an old t-shirt. Be sure to get the ends and the sides, as this will likely be seen from all sides.
Don't forget to stain your dowels too!
---
Step 6: Print
Grab your free printables that I made. They are individually in a zip file but you can print as many as you like.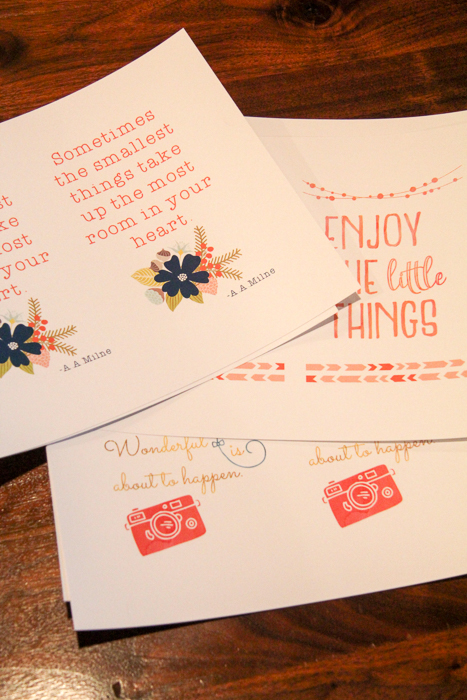 Cut the printables down to size and you're almost in business.
I also found some little metal clips that I had bought at Hobby Lobby a while back ago for a similar project, I used those, but you could use bigger ones if your print was bigger.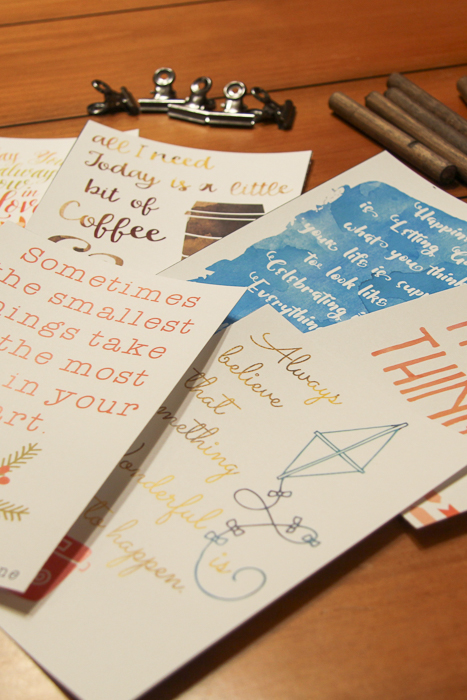 ---
---
Step 7: Dry Fit
I laid out each print and each clip on the boards on our table. I wanted to make sure that the hole was indeed at the bottom of each one before gluing the clips on.
---
Step 8: Glue Clips
Glue each clip down with either hot glue or super glue. I used hot glue here. Normally I would use wood glue, but with the clips being metal I opted for hot glue.
Just be sure to check your glue, for surface recommendations. You don't want your clips falling off especially if they are for a gift.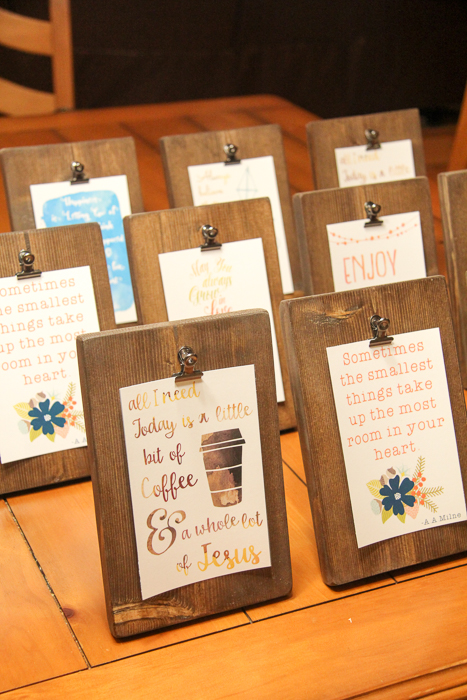 I taped the dowel to the back, for ease of wrapping and also in case they wanted to prop it up instead of actually using the dowel. For this reason I did not glue it in. I also put a little one of our stickers so they knew we made it!
---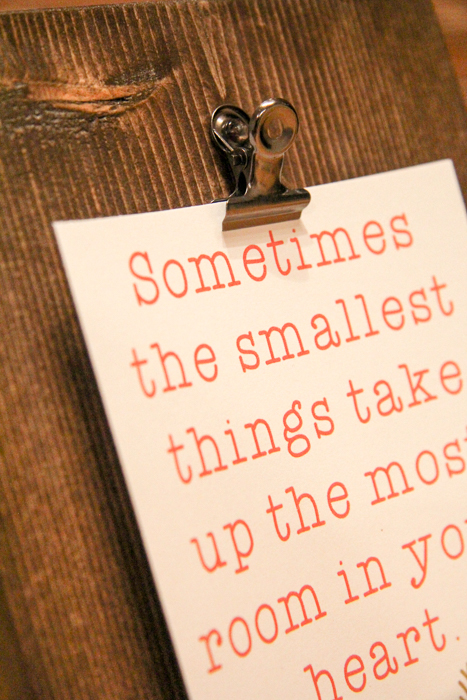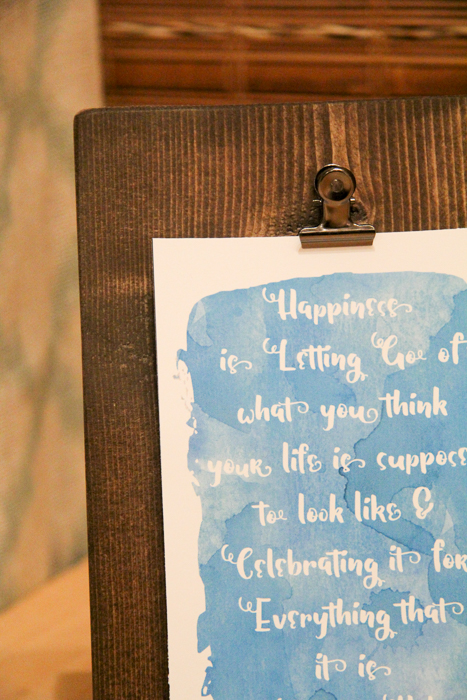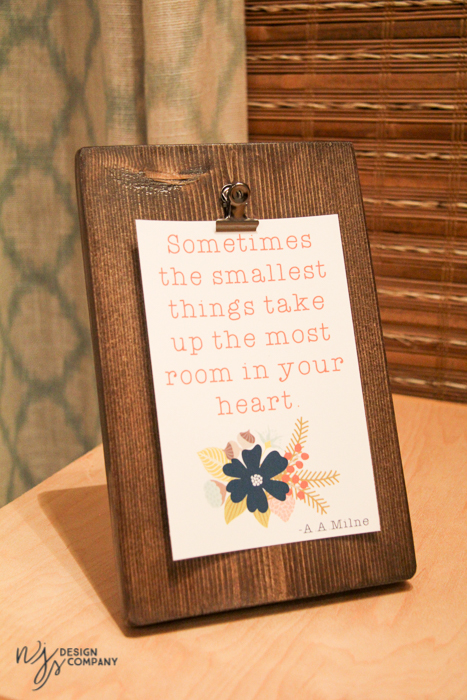 I think these turned out adorable. I got them delivered to their teachers and my co-workers the last day of school before Christmas break. Nothing like cutting it close. This time my thought did count and it paid off. We also gave our kids teachers a little something extra but this frame seemed to be their favorite part.
Are you good at giving gifts? Would making something like this be an easy fix next time you need a gift or two or ten?