We got the phone call this morning! We got our Sentencia!
That means the judge has signed his part and is just waiting on the children's defender and us to sign! The defender is out sick today so they are looking for a replacement to sign if they can today, if not then tomorrow. We go to sign in the morning if they get all the right signatures today and then we drive to their 3 separate birth towns 1 hour+ away and get their NEW birth certificates. Worst case we drive to the towns on Thursday. They will have OUR names on them and the kids will be forever Sanjines kiddos!!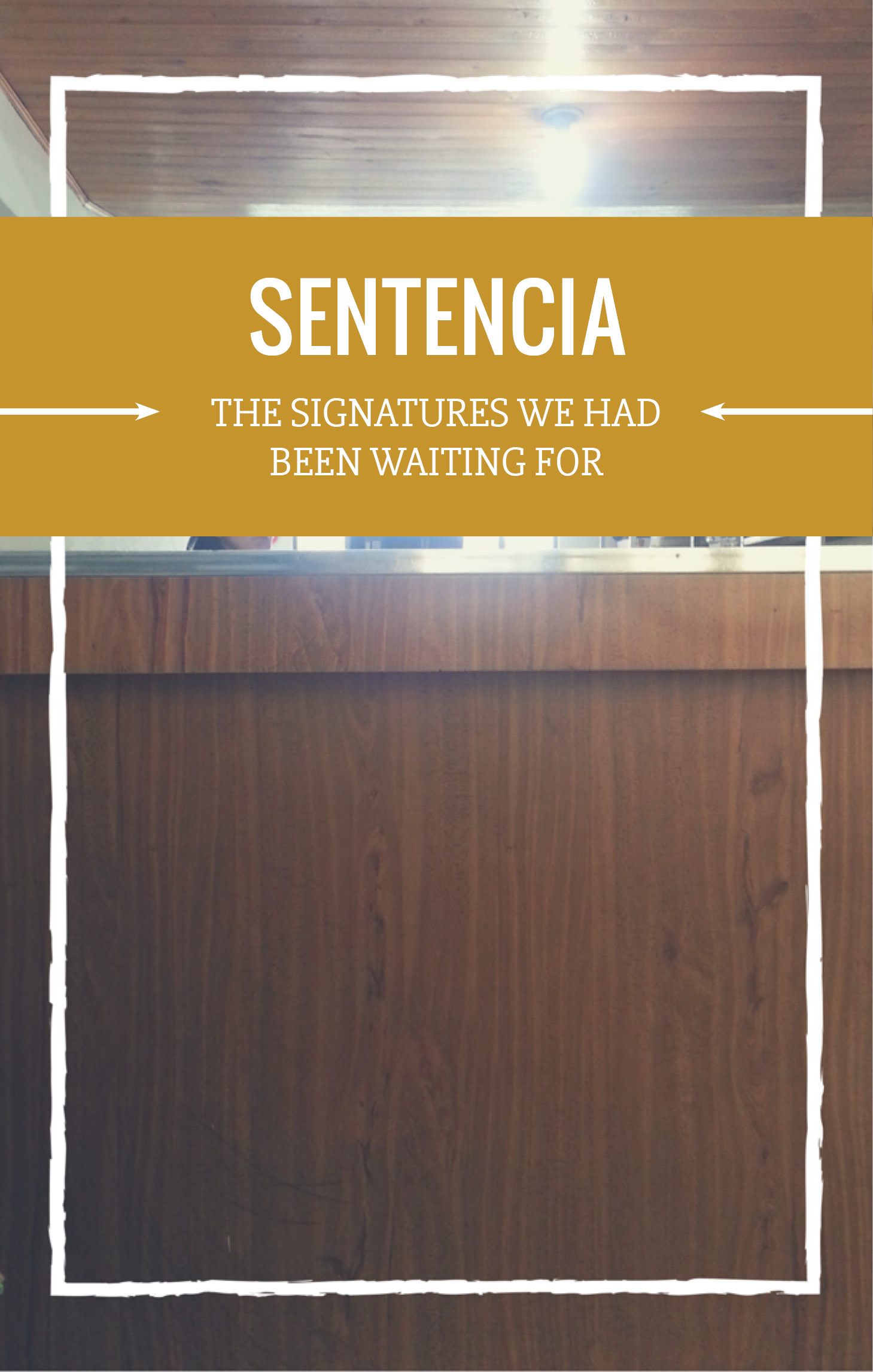 Thank you for praying for this to happen quickly. This also means we should be good to come home on September 19th, pending no major issues with 3 kids new passports, visas etc. Still a few hoops but we can finally breath and tell the kids NEXT WEEK we come home as a family of 5!!!
Praises
God all day! And….wait for it….its actually sunny today!
Kids all have low 99.0 fevers today and Mami is holding strong with NO sickness!!
Prayers
For Nick, he's got a cough and has a lot of work to do today and tomorrow with a release at work, praying he feels better but this news makes us all feel better!!