My long list of favorite tools began one summer toward the end of college. I was a year away from getting my Interior Design Degree and needed to do an internship that would blend the years of Architecture and Design courses I'd completed with some real life experience. There were not too many firms hiring for money, or even for free the summer that I needed the internship.
I approached the Dean of my Architecture College and submitted a proposal that I go and actually BUILD something and HELP people instead of just sitting in some tiny office in a big city all summer.
It got approved and I packed up and took a trip with 3 other girls to New Orleans, Louisiana. This was a year or so after Hurricane Katrina hit the city.
Here we are, look at us! What babes!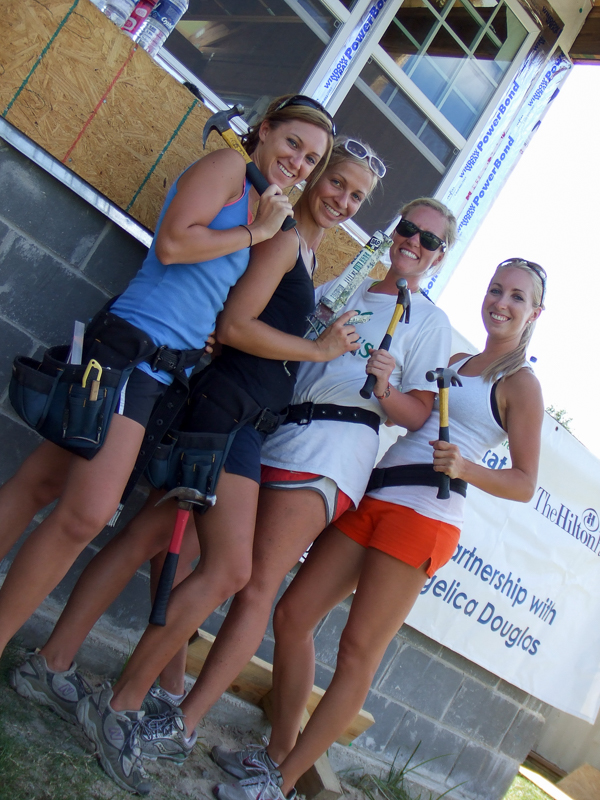 We shared a tiny hotel room, all 4 of us, with one bathroom and a micro-fridge for a big chunk of that summer. We drove to our Habitat for Humanity build site everyday and worked from sun-up until dinnertime. I had never sweated so much in my life. I grew muscles, friendships, lost weight and gained a huge heart for helping others with my design mind and willing hands.
Do the hard work first
I was finally able to put to real use some of the things I'd learned in construction documents class and structures class, and especially shop class.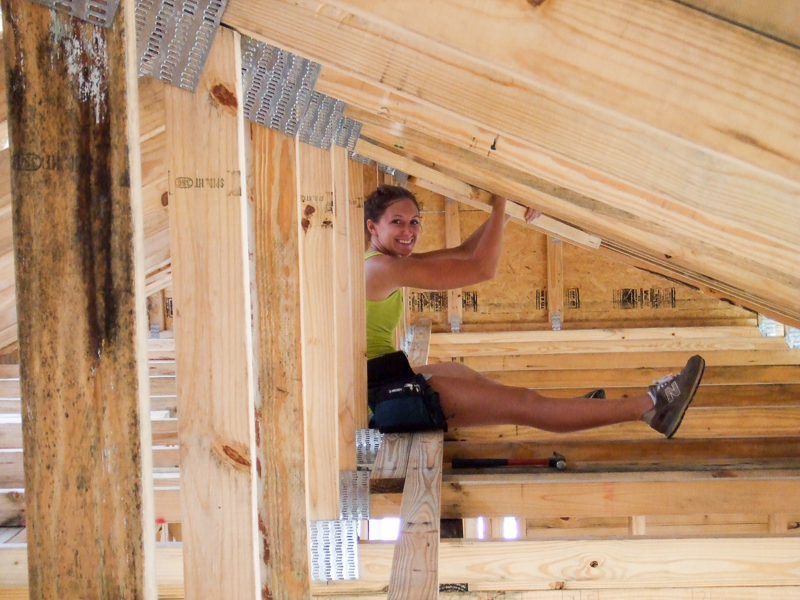 I got really used to climbing ladders, with all my tools either in my belt or in my hands.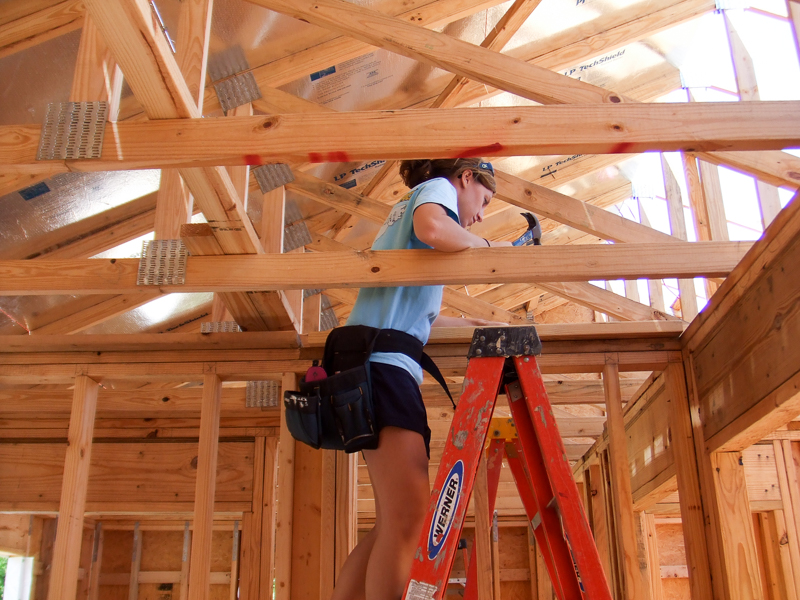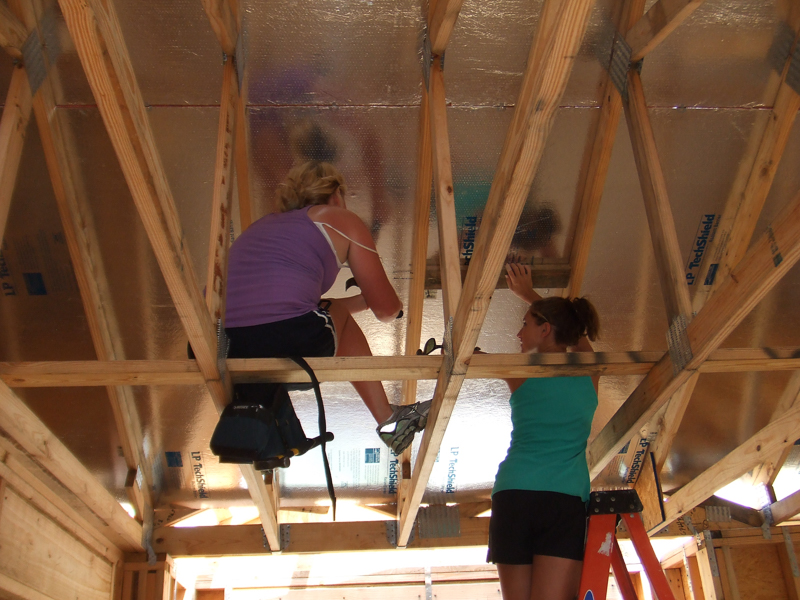 So how did I end up with tools out of all that?
Well, I was able to use a lot of different tools there on that build site. Some I were familiar with and some I'd never used before.
Hammers, Saws All, Miter Saws, and Circular Saws became my daily operations, and after some practice I got decent at using all of them.
Most importantly my confidence grew and grew that summer.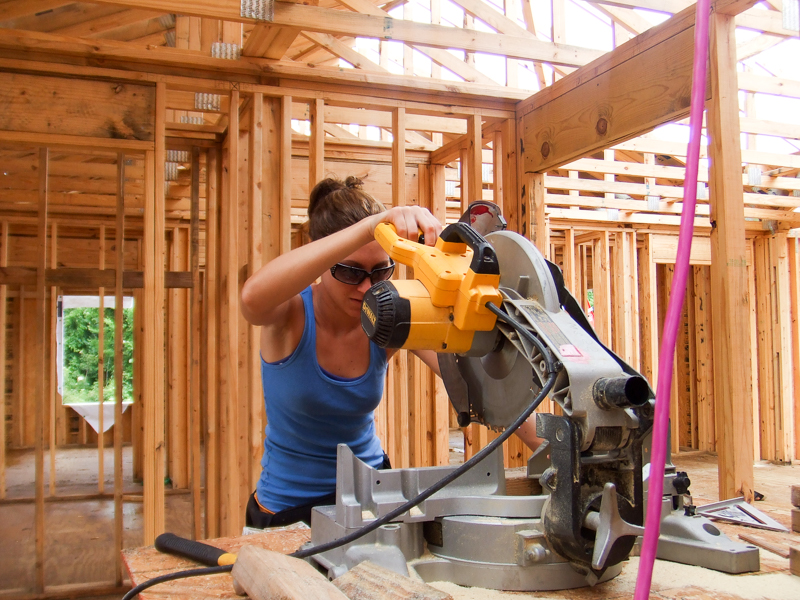 I had never used a sawzall before, and definitely had not cut out a door jamb.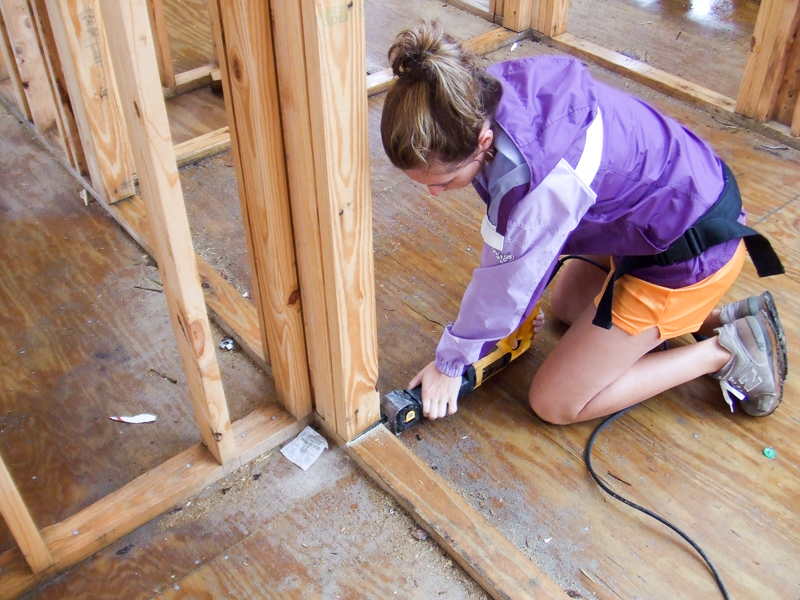 Nor had I ever installed metal flashing. I was barley even familiar with what it was, before this project.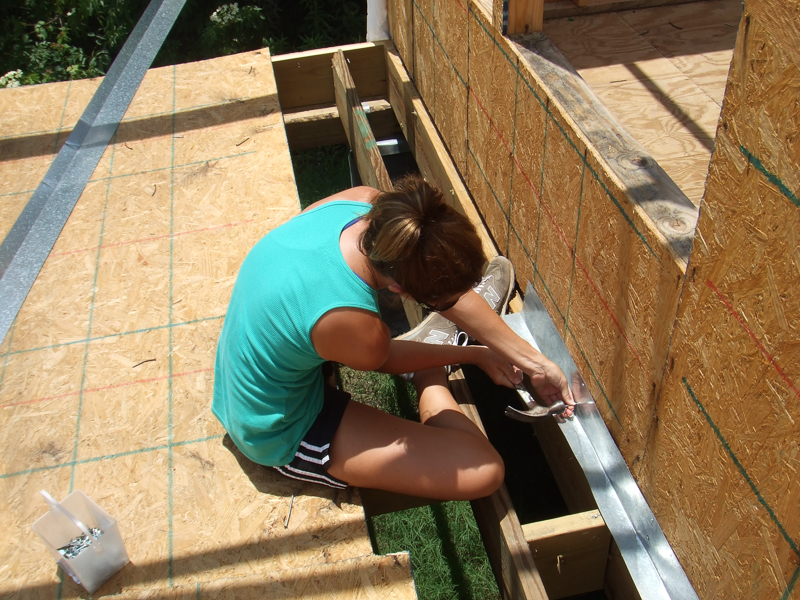 Upon my return home my hands had calluses, my arms were strong, and my heart was heavy. We had seen so much loss, so much hurt, yet so much being rebuilt in that city. It was a trip that changed me forever.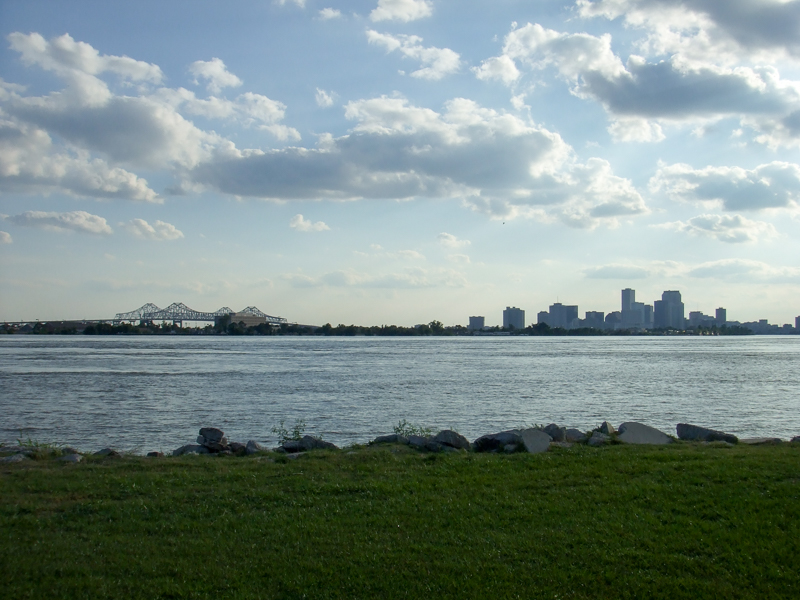 ---
I got to see Nick (my then boyfriend, now husband) and swore to him I would NEVER hand hammer anything ever again. I was exhausted!
Use what you have
My dad had a little red pancake compressor in the garage….
Within 3 days of being back in town I went online and bought a set of Ridgid air powered nail guns. I got the 18 and 16 gauge, not really even knowing why I would ever need two of them but since they came together I got them both, and in case one ever broke I would still NOT HAVE TO HAMMER ANYTHING.
Buy what you can when you can
They were maybe $200 or less at the time. I had no projects in mind for them, I just knew that when I did need to hammer something again I was doing it with power and not by hand.
This was a hilarious reason to buy a set of tools, now that I think back on it, but what may have been impulsive then, actually was a really good purchase.
Since then I've added a few other nail guns and plenty of other air powered tools and a giant 60 gallon compressor to run them all.
---
Do the hard work first, if you have the chance.
Use what you already have.
Buy the best you can, when you can afford it.
---
This might not be the very first tool I'd recommend someone else buy, but if it is one of your first you sure can do a lot with it.
A Kreg Jig would be a great starter piece as well.
I already had the air compressor, so that was one advantage of starting with the nailers. Also a lot of the free plans online used more nails than screws and pocket holes were not as commonly known as they are now.
Turns out the first thing I built with those nailers was my desk for my last college apartment. I even lived with one of the girls that I'd been on the trip with.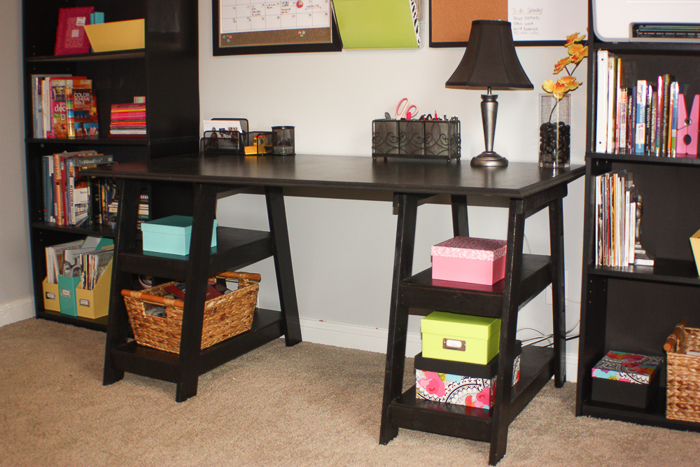 I've compiled a very detailed list of tools that would be an amazing start for anyone wanting to build furniture or try their hand at any type of woodworking.
Or, lets be honest, if you just never want to hand hammer anything ever again, no matter the reason.
Do you have a favorite tool you started with? What's the story behind why you picked that one?